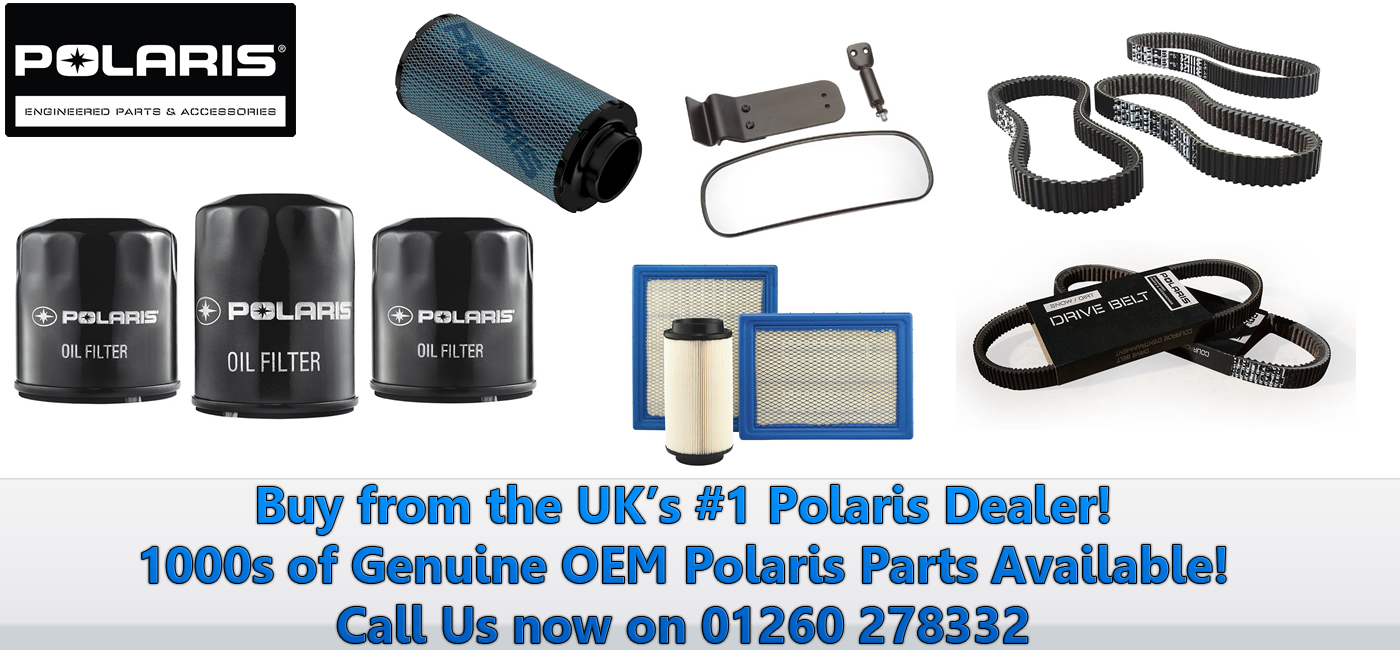 ---
Looking for a part for your Polaris ATV, Quad, UTV?
We stock 1000s of genuine OEM Polaris Parts.
To facilitate in us being able to supply you with the correct part, please provide us with your vehicle VIN (Vehicle Identification Number) or Polaris Part No.
Just give one of our sales team a call to find out more.
---

Please Click Here to browse the Polaris Online Parts catalog
To purchase parts, please follow the below steps:

1. Using the online parts catalog, select the year and model of your vehicle.
2. View/research the diagrams, select your part(s), and add to the cart.
3. Print out your cart or record your desired part #'s for reference.
4. Visit us Online or In-Store. Bring your print out or desired part # list with you.
5. Reconfirm model, model year and part #'s with us before placing your order.
6. Purchase your part(s) directly from ourselves.

Click Here to browse the Polaris Parts catalogue and find the part you are looking for.
If you would require any assistance or have your Part # ready, please do not hesitate to contact us on 01260 278332.

We stock parts for the whole range of Polaris machines - our extensive Polaris Parts inventory includes -
Polaris Ranger Parts
Polaris RZR Parts
Polaris Sportsman Parts
Polaris ACE Parts
Polaris Brutus Parts
Polaris General Parts
There are no products to list in this category.